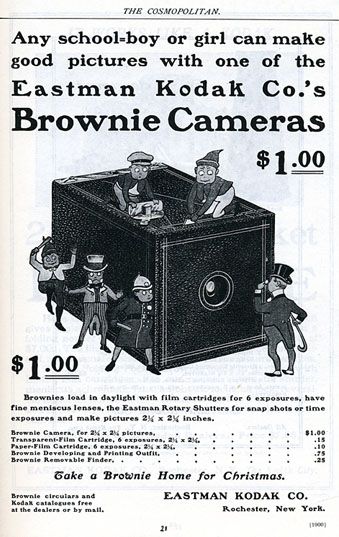 I have a few collections, mostly old books and old or reproduction advertisements and tins. I like things very worn and very "broken in". It just makes me warm all over.
My latest collection is one that, honestly, I didn't think I could afford... After seeing my amazing flickr friend, Keli's beautiful "brownie" series ... (go see it, it will light up your whole day) ... I was really drawn to the idea of vintage cameras, and looked them up on ebay. I didn't want to be a copy-cat, ya know, but I started researching affordable, vintage cameras and looking into what my options where to collect. I had always wanted some cameras, if nothing else, for props, but I thought they'd be too much. Imagine my surprise when ebay yielded several hits for some wonderful, great looking vintage cameras! I actually settled on the 6-twenty and decided I would ask the hubby, it was going for $10 with the shipping... i was giddy like a school girl. I also found several others, but this was the cheapest and it was the camera I wanted... I showed them to john, trying to tame down my enthusiasm... he was impressed with the price and i started showing him how affordable they were. One of the ones I had looked at earlier in the day was ending in 15 minutes, John clicked it, to look and said, is that the camera you wanted, plus 5 more, I said ... yea ... and he bid. We WON!
O my gosh, I am beside myself, 5-12 business days cannot come soon enough... ;)
I've got the following coming ::
Brownie junior 6-20
Brownie starflash (with flash )
Brownie starflex
Brownie Hawkeye with flash
Brownie Hawkeye Instamatic
4 flash bulbs for the star flash, boxes and manuals for most of them and the instamatic even has film marked 1966 ;)
Another one... from the 80's... and a few other goodies.
I've been trying to research them and from what I can tell they range in years from 1930 to 1980, what fun!
all this for less than 30 dollars... prepare to be flooded on flickr with lots of vintage camera photos this spring ;)
I already think john is the best hubby in the whole world... but i thought he deserved some props for the awesomeness that he did for me. I love that he doesn't have to understand my joy to support it, he is a wonderful man!
speaking of that, we celebrate 6 years February 7th... how do you like that!
thanks for letting me glow!
xox
Here is the link to Keli's Amazing Work :: www.flickr.com/photos/twelve-paws/4253669125/in/set-72157623163541052/